Let's start with the bread.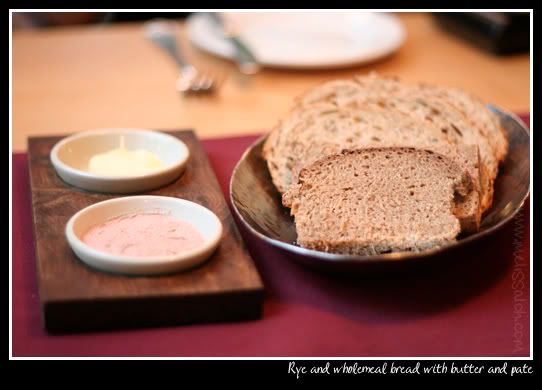 I haven't had rye bread since my days in Finland.
I've forgotten its full and hearty flavour.
The slightly sour trace of yoghurt lingered in the butter.
But the raspberry cream coloured meat flavoured pâté was the piece de resistance!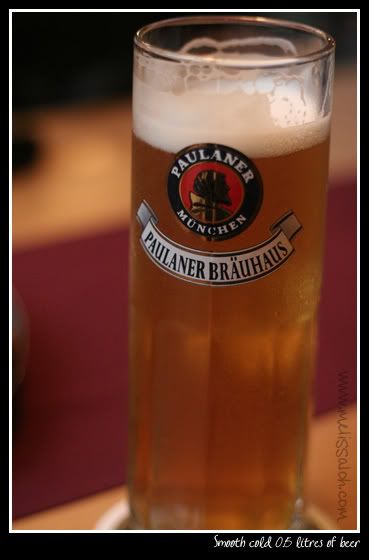 There aren't many beers I can hold down (am sooo not a Tiger fan).
But the foam was smooth like cream and it lacked the bitter aftertaste.
Would definitely go again, just for the beer. *smacks lips*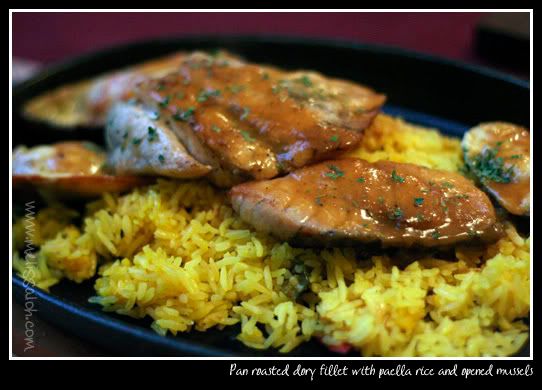 My main and while the paella rice was a little too dry (possibly from the hot plate),
the fresh fish and mussels made up for it.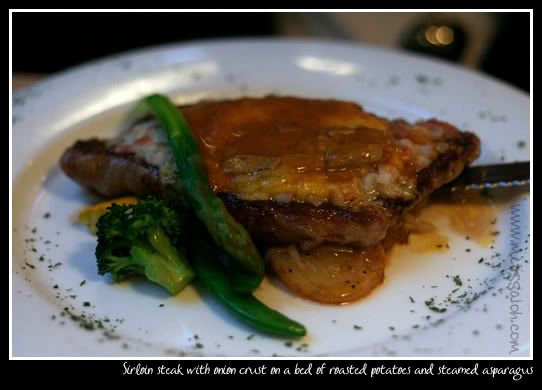 purence's main. She asked for medium rare, but it came more well-done.
The meat was springy, juicy and full of flavour. It was sooooo good!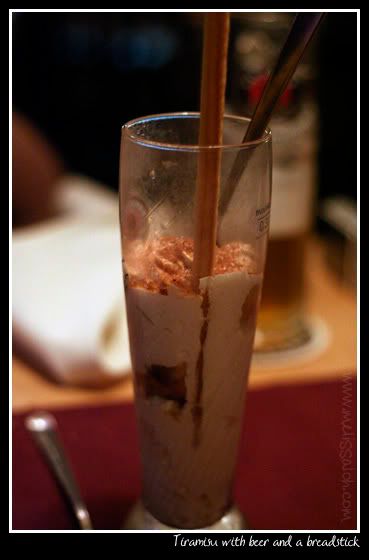 Unfortunately, I'm picky about my tiramisu.
This had just way too much whipped cream for my liking, but still yummy.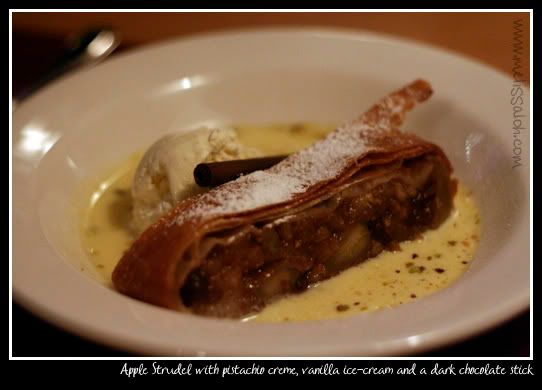 The best! The crust was thin and crispy. The apple chunks were still a little firm, giving a decent bite.
The ice-cream had real vanilla bits and its sweetness complemented the stick of dark bitter chocolate.